My Cool Cat Ziggy! on Facebook!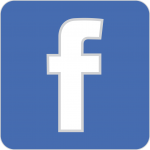 Ziggy a brown-striped tabby, is the featured feline in the book, Secrets I Learned From Ordinary House Cats.
Ziggy, of the famed duo Ziggy and Zack, spent 11 wonderful years with us on this earth. During his lifetime, he shared life with his human companion author Rosemary Augustine.  He ruled the Augustine household and was fiercely shy to any visitors.  However, he was a muse for the author and artist and as a result, a variety of books and social media developed.
In 2013, Secrets I Learned From Ordinary House Cats was released and Ziggy and Zack became quite famous.  When Zack passed in 2014, Ziggy became the main focus of all media attention.  In 2015 his Facebook page was set up MyCoolCatZiggy and today has over 2000 followers.  And a password logbook called Ziggy's Secrets was released.
I don't give away all of Ziggy's secrets on Facebook, since he is also featured on my "cat website" … Find him and other felines at: ThankGodImaFeline.com.

Enjoy Ziggy's Facebook Page and tell all your feline-loving friends to visit and "Like" Ziggy on Facebook.     Meow…